A small taste of our history since 1859



HOPE

TIKIPUNGA

In the mid-1960s the Presbyterian Church purchased a site for a church in Tikipunga, and the Tikipunga Presbyterian/Methodist Church was established with an all-purpose building. Services were held by Presbyterian, Methodist, Anglican and Roman Catholic ministers, and a large Sunday School was established. In 1971 the Whangarei Uniting Church was formed incorporating the pastoral charges of St Andrews, Whangarei; St Johns, Whangarei; Trinity, Tikipunga; St James, Onerahi and St David's, Kamo. The Trinity Church building was moved from Nixon Street to its present site at Tikipunga, and over the years additions were made to the original building. Trinity was a part of St Andrews until becoming a separate Charge in December 1987.
In the meantime St John's and St David's were no longer part of Whangarei Uniting Church, and in 2012 the remaining churches returned to individual governance under the Presbyterian Church of Aotearoa NZ.

After a few years' joint prayer and dicussion with St Andrews and St James, Trinity became one of many churches around the world who are joining in various ways for a better future, and became part of HOPEWHANGAREI, one Presbyterian Church together.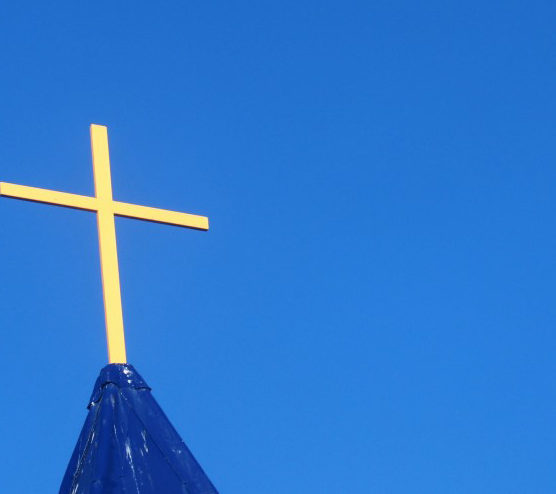 HOPE
CENTRAL
One of Whangarei's oldest churches is Hope Whangarei, formerly St Andrews Uniting Church. It marked its 150th birthday in 2011.
It originally had wooden planks for pews because its budget did not allow for lining, seats or a pulpit.
Since then it has undergone many changes. The current building opened in 1908 and was swung around to its present location in the 1960s. Halls and gardens have also been added and changed.
The Presbyterian church was first established in 1859 by a group of Scottish settlers including some well-known Whangarei pioneers – Robert Reyburn senior, Mr Fraser, John McDonald, Mr Ross, A. Meldrum, Mr Rust and David Bruce.
The first church was built on land donated by Francis Hunt and opened in 1861.
The first minister was Rev John Gorrie, who rode his horse through swamps, tides and unformed roads to meet with congregation members and hold services around the district.
HOPE
ONERAHI
From its beginning in 1920 the Onerahi Presbyterian group was an outpost of St. Andrews in the city, during the ministries of Rev.s Lochore, Elliott and Burton, assisted by lay-preachers, various visitors, and divinity students.
The first service held by Presbyterians in Onerahi was on 15 August 1920 conducted by Rev. George Lochore of the Whangarei Presbyterian Church. Monthly then fortnightly services were held in the Onerahi Town Hall on Domain Road (or occasionally in private homes) at 2:30pm. Rev. Lochore would bike to Onerahi after the Whangarei service, bring his lunch, and have a cuppa at a member's home before conducting the service.
The first church to be used by Onerahi Presbyterians was built on a very small section donated around 1937 by Mrs Tom Beasley, in a dip on the eastern side of the airport. It was built from Rimu trees donated by Alex Riddle from his farm in Waikaraka, hauled from the bush by Mr. T. Clotworthy's bullock team. Mr J. Horn, "one of our first elders" donated a bach. Various professional services were given free of charge, supplies were donated, and voluntary labour used extensively. A £200 loan was obtained from the Century Fund. The names of those involved in laying the Foundation Stones, including Rev. Lamb, are reported in "The History …" It was opened on 17 April 1939.
In 1966 the church building was moved to its present site, and in subsequent years the hall and the church building were connected by a foyer and adjoining rooms.